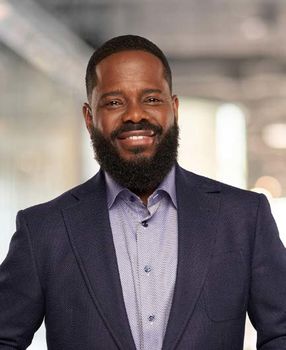 John Doe is one of Atlanta's most trusted and top-selling brokers, counting among his clients numerous distinguished business and community leaders.
A high-touch broker known for his extensive market knowledge and his unmatched devotion to clients, John's success is based almost exclusively on positive referrals. He earns the respect of his clients by working tirelessly on their behalf and by always offering them candid advice.
John supports numerous local organizations and charities—including Babson, the Atlanta Theater Company, and the Leukemia & Lymphoma Society.
John enjoys cooking, traveling, collecting art, restoring old houses, and spending time with his family and friends.
Buyer's Agent
Investment Property
Credit Repair
Relocation
Rental Property
Commercial Property
Retirement Property
Opportunistic Property
"I felt 110% confident by partnering with John."
"He was candid, provided great feedback, helped explain clearly all details and managed the actual sale negotiation brilliantly. In addition, he was extremely responsive to every one of my questions, no matter how small. As I move forward to now BUY my next house, I will look to John to help me navigate this process."
"Every dime we invested was recouped with a significant investment return"
"Christopher assisted my family with our real estate investments over the years. The investments proved to be fruitful and secure.  Every dime we invested was recouped with a significant investment return. Working with Chris was a mutually rewarding experience because he understands that time is money and, as such, handles all business accordingly.  He is a consummate professional whose depth of real estate knowledge is exceptional. That knowledge, combined with Chris' integrity, forward thinking, and overall positive outlook on life, allows him to achieve maximum success for his clients. I would recommend Christopher Capehart without reservation."
"Calm and professional at all times"
"My wife and I were looking for a realtor to assist us in locating lease property in the metro area. One phone call to Chris and the search was over.  Chris took very valuable time to show us numerous properties across the Atlanta metro landscape. His work ethic is what really impressed me. Calm and professional at all times, Chris was patient when we seemed unsure about a property that he thought was perfect for us. He proved himself to be quite assertive too. Chris would make cold calls to other realtors and home owners who displayed FOR SALE signs in their yards (homes that weren't even available for lease).  In fact, it was just such a call that resulted in the house we settled on.  We love the neighborhood and the neighbors."
I truly appreciated all of your hard work
"Chris, I truly appreciated all of your hard work on the recent closing we had together. Due to financing issues, this was a very challenging deal and I don't think it would have worked out if the buyers had been represented by any other agent. It is rare to come across an agent who is willing to put forth as much time and effort as you did on behalf of your clients. Your thoroughness and attention to detail were instrumental in getting them to closing. You went well above what was required or expected, and thanks to you they have a beautiful new home. I certainly hope to work with you again in the future…"
"Christopher and his team were a pleasure to work with"
"Christopher K. Capehart represented the purchaser for one of our development projects located in Fulton county. Christopher and his team were a pleasure to work with and it was our experience that they have the wherewithal and intention to perform on any transactions they have executed."