Helping you prepare for a quick and profitable sale!
Our agents start by determining the true value of your home and position it for the highest return.
Ready to sell your home? Let us bring you to the closing table!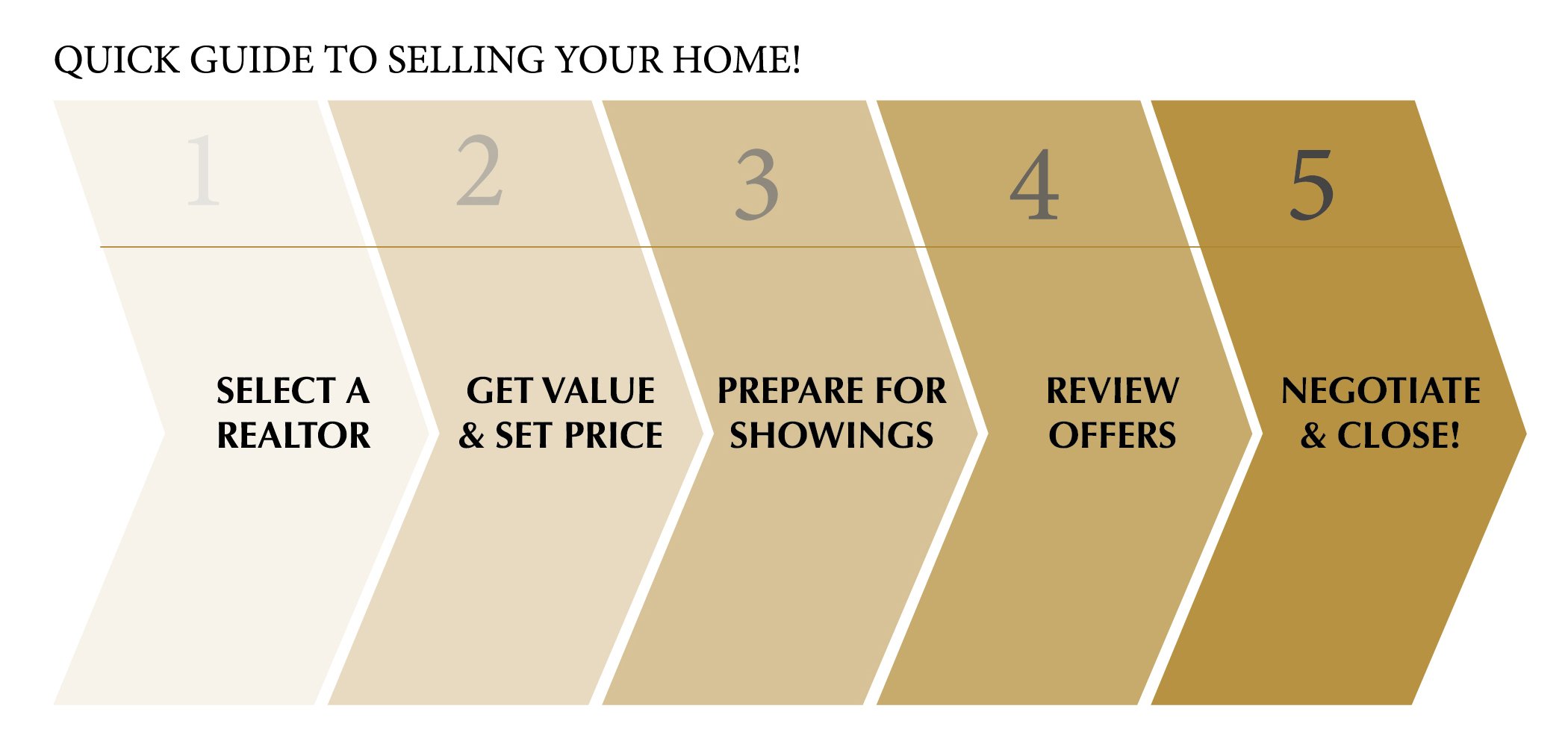 Frequently Asked Questions
Every real estate market is different, therefore, the best time to sell a home will vary. In most cases, the spring months are generally ideal. However, you should discuss the best timing to put your house on the market with one of our Realtors. They have their pulse on the market and can offer greater insight specific to your situation and to deliver higher returns.
You never get a second chance to make a first impression. As such, there are several things to consider before listing your home for sale. Our Realtors will assess your property and help you determine necessary steps to help prepare your home for sale for maximum return.
Using solid market research, in-depth sold comparable analysis and thorough assessment of your property, our Realtors will determine your home's true market value. Establishing the right asking price is critical to the home selling process.
Assessed value is not the same as market value or appraised value. The assessed value of a home is used for the purpose of taxes in your local municipality and is often used to determine your yearly taxes. The assessed value therefore has no impact on how much your home is worth to a potential buyer in the marketplace.
The list price is the advertised sales price of a home. The sale price is the actual sold price of a home. The goal is to have a suggested list price close to the final sale price.